Oneplus 3T December Dash Sale, Oneplus 3T December Flash Sale, Script For Oneplus December Dash Sale
Oneplus has come with a December dash sale in which you can grab Oneplus 3T for just Rs 1. Not only Oneplus 3T, there are many other things for grab too like Earphone, tshirt, messenger bag, smartphone back cover etc. This Oneplus december dash sale is going to be held on December 9th, 16th, 23rd & 30th.
Steps To Follow For Oneplus 3T December Dash Sale:-
1. Visit
OnePlus 3T December Dash  Sale
offer page from 
Here
 .
2. Scroll Down to Entry Challenges and complete all four tasks to participate in the December Dash Sale.3. Create your OnePlus ACCOUNT. Or if you have already then login to your account.
4. Verify your mobile number by filling OTP.
5. Provide your shipping address in advance for more smoother purchase.
Also Read : How To Resume Expired Link In UC
6. Finally share this on Facebook, Twitter and all social media with #3TDecDash hashtag.
Now to get more and more points, share your referral link on social site like facebook, twitter, google plus etc. For each referral you will get 1 points. So share more and more and grab products at Rs 1 in Oneplus Dash Sale.
Products Available OnePlus Rs 1 December Dash Sale
Below we are listing all of the products which are available to purchase at just Re. 1 in Oneplus December Flash Sale. We have got this listing from the Oneplus store official page.
Wohoo Coupon Rs 150
Oneplus 3T 128G
Oneplus 3T 64G
Oneplus Bagpack
Oneplus Travel Messenger Bag (Black, Blue Gray)
Oneplus Dash Charge T-Shirt [S, M, L, XL, XXL] (Black, White)
Oneplus Case & Cover
Onplus Screen Protector
Steps to Buy in One Plus 3T Flash Sale
These are some of the points you need to remember on flash sale day. How to draw from Prize Shop and what is the procedure to reveal the product.
All new users who complete the Entry Challenge stand a chance to win one of three OnePlus 3T devices every week.
Complete the Entry Challenge and share this page before December 28.
You gain 1 point for every person who signs up and completes the Entry Challenge through your share link.
Use your points to claim your prize in the Prize Shop! The Prize Shop is open 12 – 6pm (IST) on every Friday in December (9, 16, 23, 30) while stocks last. Prizes may change at any time.
Once you've claimed your prize, pay ₹ 1 within 3 hours to place your order. Prizes that are not paid for expire after 3 hours.
You may claim any number of prizes, as long as you have enough points.
Script To Buy In Oneplus December Dash Sale
If possible, we will update the script on 16 December. So visit the page once before the Oneplus december flash sale.
If possible, Script will be updated 15 minute before the sale.
So to increase the chances of grabbing the product in Oneplus Rs 1 Diwali Flash Sale, share your referrel link with more and more friends. The more you share more will join through your referral link and more product you can grab for Rs 1.
Proof :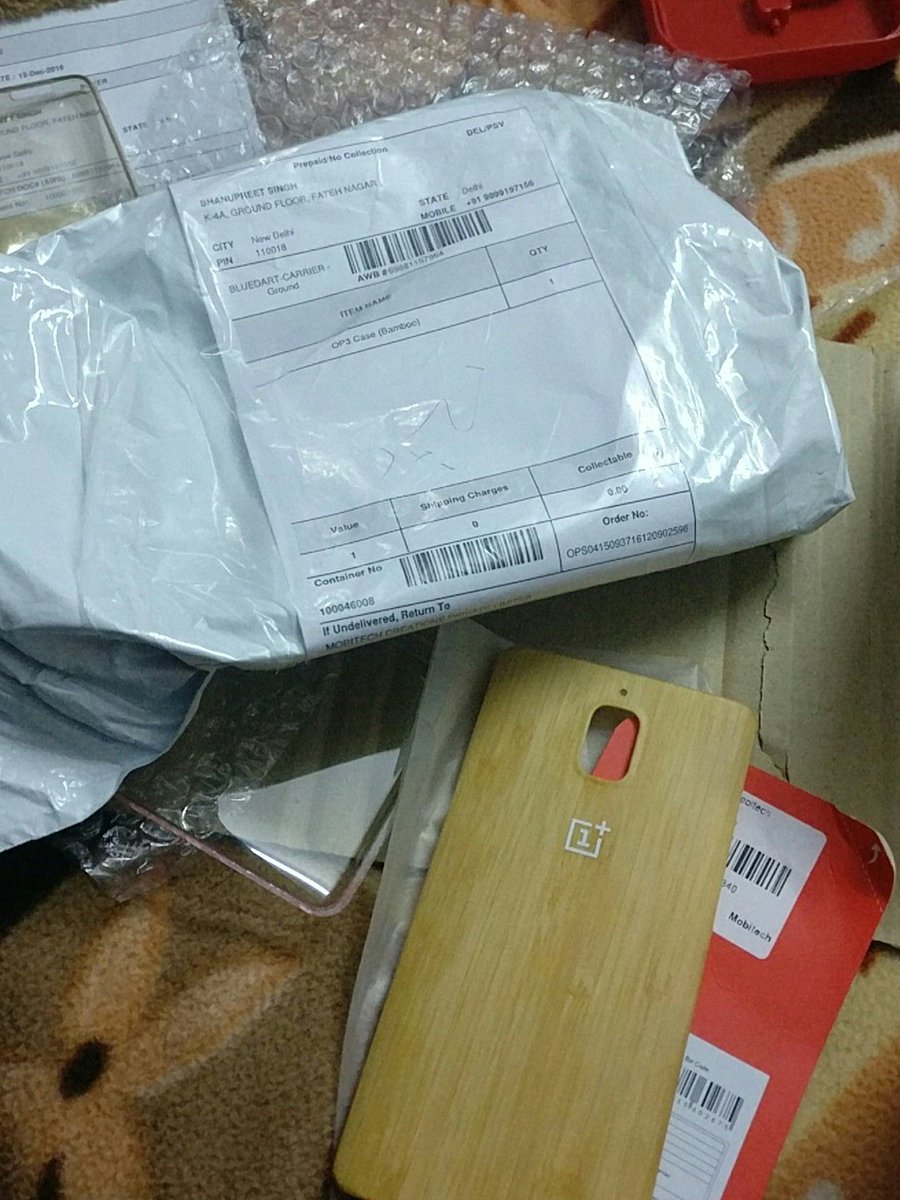 So start referring more friends & grab a chance to win OnePlus 3T & many more gadgets for Rs 1. 
Comments
comments