Blue whale game, Blue whale suicide game, Blue whale challenge, blue whale suicide challenge game, Blue Whale Game Real Or Fake
A game named "Blue Whale" is getting viral these days all over the world which is said to be responsible for the suicide of many teens. It is also said that after downloading the game it hacks into users' phone and cannot be deleted. However, there is no evidence that the game is real.
The game is getting viral again all over the world and many suicides were reported in Russia, UK, Spain and is spreading to all over the world.
On 5Th May 2017, British police have issued warnings about the Blue Whale challenge game to members of the public, although it remains unconfirmed if the game has made its way to British shores.
What Is Blue Whale Suicide Challenge Game?
The Blue Whale suicide game is believed to be an online social media group which is encouraging people to kill themselves. It's thought a group administrator assigns daily tasks to members, which they have to complete over 50 days.
The horrific tasks include self-harming, watching horror movies and waking up at unusual hours, but these gradually get more extreme.
On the 50th day, the controlling manipulators behind the game reportedly instruct the youngsters to commit suicide.
Spread Of Blue Whale Game
On November 16th, 2016, the Russian news site RBTH reported that a VK group administrator had been detained by police for urging children to commit suicide. On February 20th, 2017, YouTuber Sasho Panchuk uploaded a video titled "The guy plays Blue Whale jump from roof," in which a Russian teenager pretends to jump off a roof.
On February 21st, the news site RadioFreeEurope published an article, reporting that the "Blue Whale" suicide game had become a "shadowy online phenomenon" across Russia and Central Asian countries.
On March 3rd, The Sun reported that the Blue Whale "suicide game" was linked to 130 teen deaths in Russia. That day, YouTuber Fame Magazine released a video about the Blue Whale game (shown below). On March 6th, The Sun published a follow-up article about the challenge, On March 6th, Redditor -WATAFAK- submitted a post asking "What are the exact 50 challenges in the 'blue whale challenge'?" to /r/morbidquestions, to which Redditor jeanclauder replied with a translated list from a game.
Latest Report About Blue Whale Suicide Challenge Game:
A BOY of 14 is fighting for his life after a reported suicide attempt in a case his mum believes is linked to the sick Blue Whale craze.
On 3rd May 2017, a 14-year-old girl from Chita was reported to have thrown herself under a commuter train.
A 13-year-old boy was also saved from killing himself after he was spotted perching on the edge of a roof in Lviv, Ukraine.
In all cases, state investigators are probing whether the controversial social media suicide game had influenced the girls to take their own lives.
Yulia left a note saying "End" on her social media page after she posted a picture of a big blue whale.
A family raced to stop a 15-year-old girl from killing herself, with the young girl reportedly now recovering in a hospital in Barcelona.
All these reports about Suicide is related to that game "Blue Whale Suicide Chalenge Game".
Who Started Blue Whale Game?
Philip Budeikin, the inventor of the game. He was arrested in late 2016 in Russia.
At the time of his arrest, he said: "Yes, I did… and they died happy. I gave them what they do not have in real life: comprehension, communication and warmth."
Is Blue Whale Game In India?
Up till now, there have been no reports of this challenge spreading to India, but considering it's a game taking shape in the online space, so it takes no time to catch up here in India. The sane thing to do would be to block the post if you ever come across it. Discourage sharing of the post, and report abuse against the ones that who do.
Blue Whale Game Real Or Fake?
Cant Say. It may be true or may be not.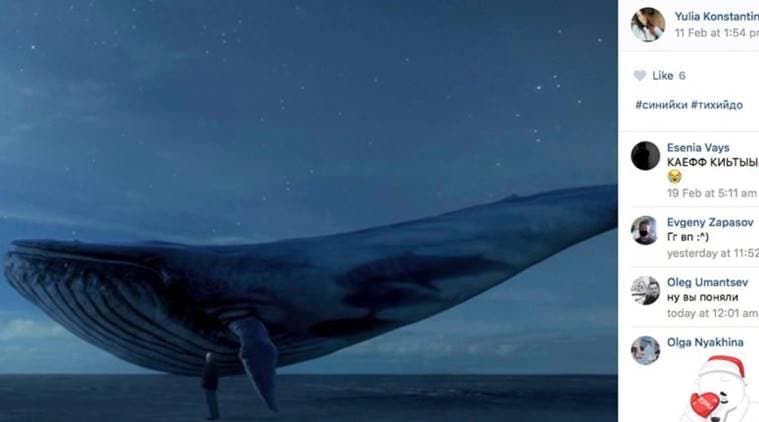 Btw There are already many other suicidal games out there and if we go through all these report on "Blue Whale Game" then we find that most of the suicide is related to that game. Like most of the teens have changes there whatapp status telling about this game before doing suicide or uploading blue whale photo on fb, instagram etc.
Comments
comments